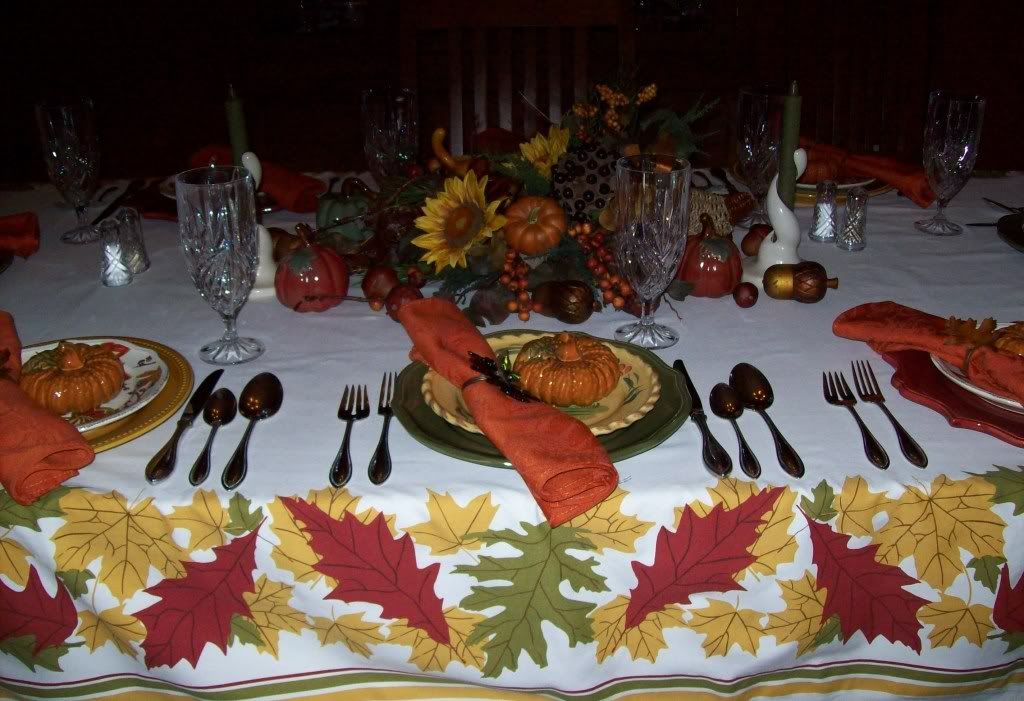 Remember earlier I said I was going to use different patterns to create my Thanksgiving table this year? Well here it is! I am very pleased with the way it turned out. I alternated the mustard, green, and rust place settings and I really like the look! See!! You can mix and match and still have a nice tablescape!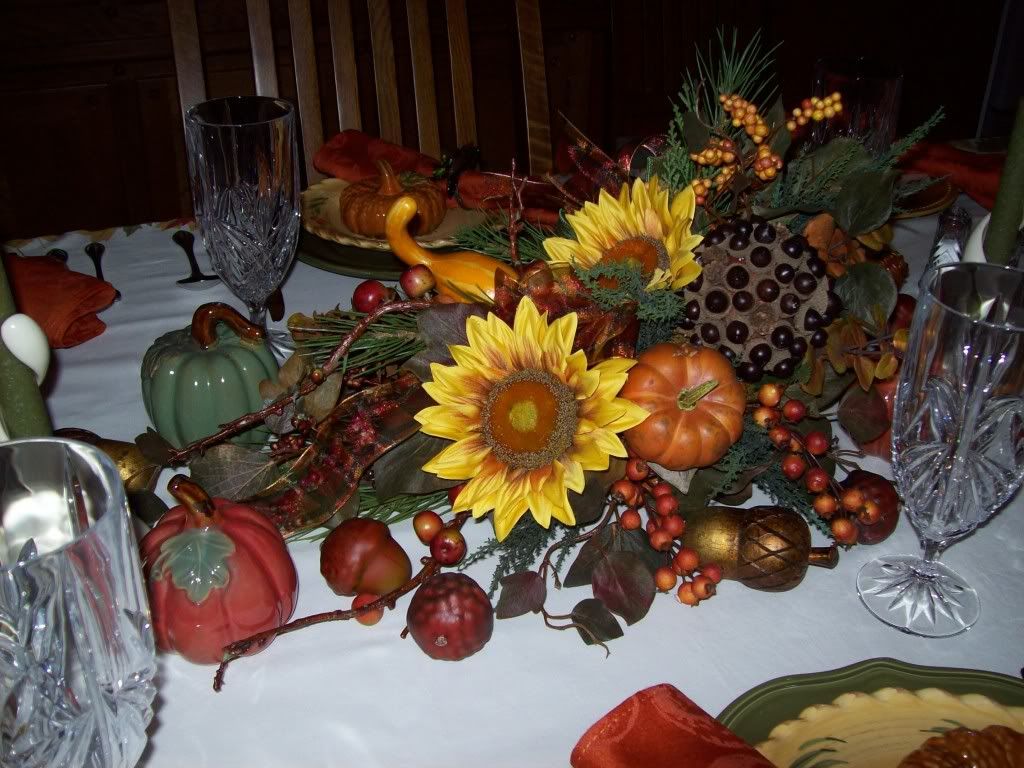 This is my center piece a local Florist Shop made for me this year. The ceramic pumpkins came from the Dollar Tree.
These are my Metlox Poppy Spiral candle stick holders. I just love them. They are old, but very versatile. Just change out the candle and they go with everything!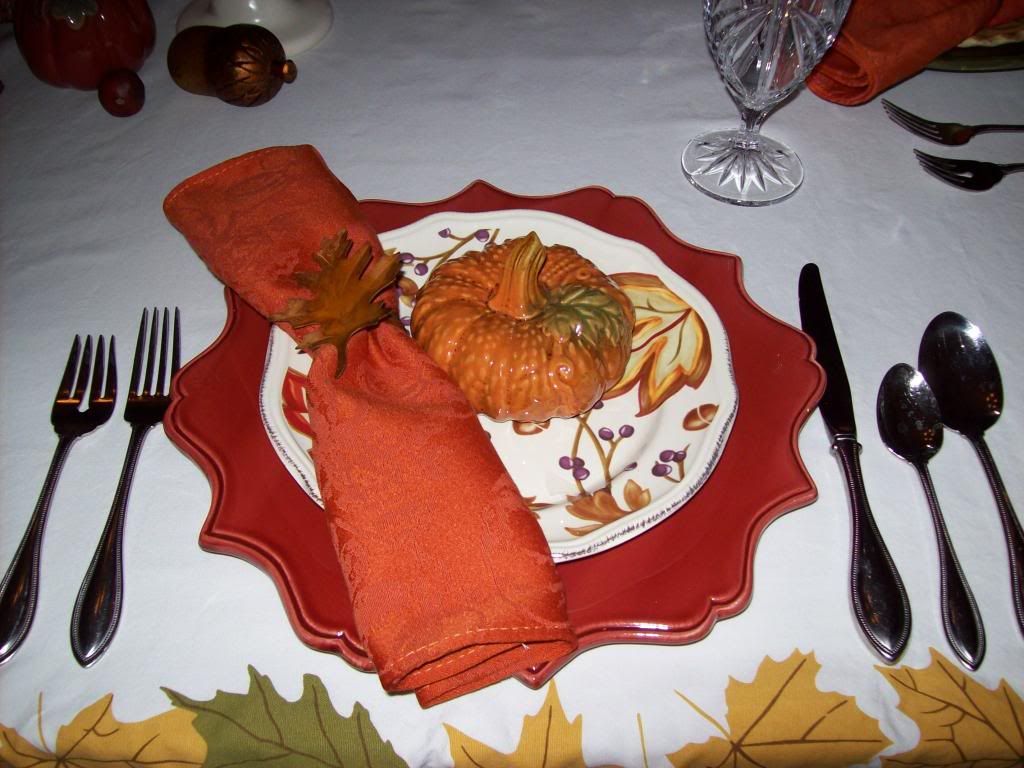 The 4 rust colored dinner plates were found at a thrift store. I purchased 4 of these salad plates from Walmart. I've had the napkin rings so long I can't remember where I got them from (probably WalMart). The napkins are from Target. The crystal goblets are Shannon by Godinger, the pattern is Milano. The flatware is Onieda. Tablecloth is Turning Leaf by Vera.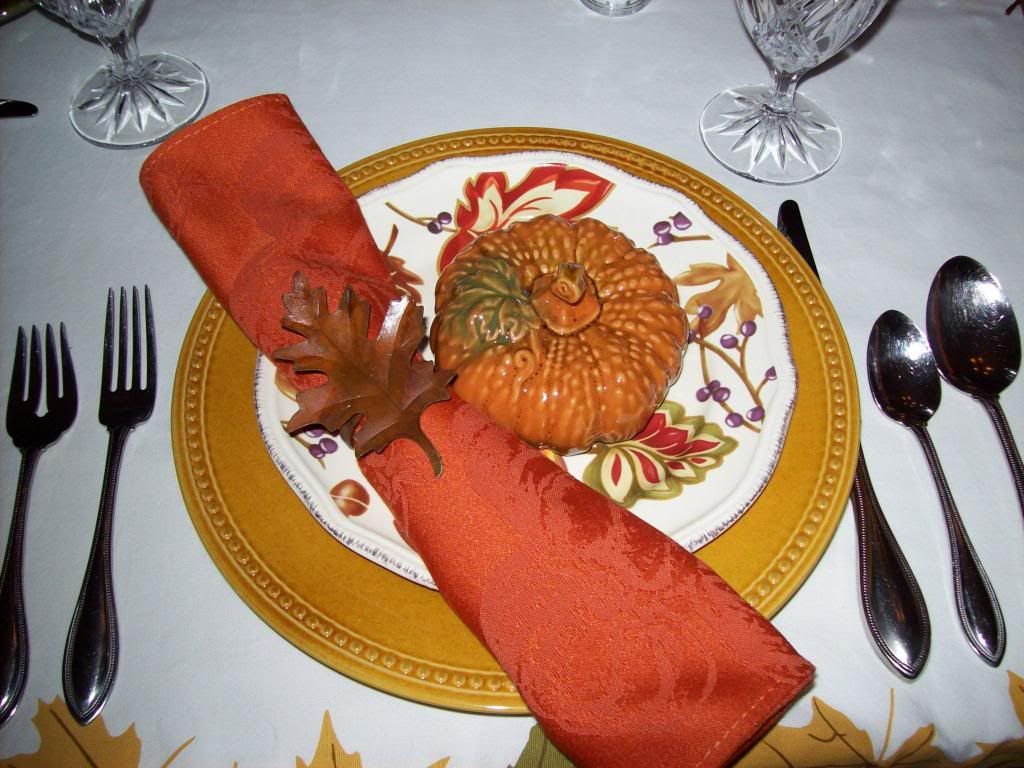 I purchased 4 of these mustard colored plates from Pier 1.
I purchased 4 of these green dinner plates and 4 of the Rooster salad plates off eBay. I just love the shape of the dinner plates. The napkin rings are from J.C. Penney. They were on clearance 2 years ago.
~~~
I hope all your loved ones will come to the table and celebrate Thanksgiving with you. Remember to share your abundance with those less fortunate, and give glory to God for all things!
Blessings to all!
~Ames